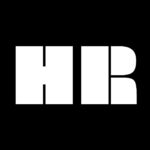 My friend Eric Draitser stops by to discuss the origin of the Ukraine War and the various interests involved. We discuss imperialism both from America but also the other super powers. We talk about the history of Ukraine and it searching for its identity as a country. We also touch on the theatrics that envelope the global media in attempt to keep us relatively polarized on issues like global conflicts that are multifaceted and complicated. This is an eye opening conversation with a brilliant human being!
https://www.counterpunch.org/author/eric-draitser/
Eric Draitser is an independent political analyst and host of CounterPunch Radio. You can find his exclusive content including articles, podcasts, audio commentaries, poetry and more at patreon.com/ericdraitser . You can follow him on Twitter @stopimperialism.
John Waters | Legendary Filmmaker | #35 Homeless Romantic Podcast

Dr. Gerald Horne | Professor of History | #64 Homeless Romantic Podcast

Vijay Prashad | Author & Historian | US Imperialism | #66 Homeless Romantic Podcast

Guy McPherson Ph.D. | The End Of The World | Evolutionary Biologist | #81 HR

Josh Robert Thompson | The Voice Of Geoff Peterson | Comedian | #90 HR

https://linktr.ee/ChrisJeffries
The Homeless Romantic Podcast
https://chris-jeffries.com/