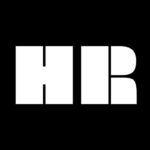 My friend Jake Ball sits down with me and discusses his Vegan journey and we swap stories about the hatred we receive from carnivores who insist Vegans are malnourished extremists. We also discuss life for Vegans in London and his venture opening a Vegan restaurant. This is an in depth look at the trials and tribulations of being a compassionate Vegan in the modern world. This is an inspiring conversation with an inspiring human being!
CHECK OUT THE NO BEEF PODCAST HOSTED BY JAKE BALL
https://redcircle.com/shows/no-beef-podcast
A down to earth insight into the vegan world. Our new podcast leaves the beef behind and dives deep into plant-based living, discussing everything from diet to lifestyle and everything in between.
Too often, veganism is dismissed as a fringe lifestyle, associated with hippies, militant protestors, deficiencies and the privileged. But we know that veganism is often misunderstood and so much more than the stigma that surrounds it.
Our podcast is all about sharing stories and experiences.We'll introduce you to a diverse array of people who are taking veganism to the next level by interviewing guests who have embraced this lifestyle. From athletes and celebrities to everyday people, we'll hear about the challenges they face and the benefits they've experienced along the way.We also have no beef with vegetarians, reducetarians and meat-eaters as we discover their perspectives and hear what they have to say in support of their lifestyle.
We'll also be sharing tips and advice for anyone who's interested in transitioning to a plant-based diet, from easy meal ideas to navigating social situations – and of course, we'll be having lively debates on all sorts of topics, from the ethics of Veganism to the latest nutritional research and debunking common misconceptions.
So whether you're a seasoned vegan or just curious about the transition, our podcast has something for you. Tune in each week for inspiring stories, useful tips, and engaging discussions on all things plant-based.
#veganfta #vegan #veganfortheanimals #vegansofinstagram #govegan #vegansofig #animalrights #veganlife #animalliberation #veganfood #plantbased #veganlifestyle #dairyisscary #animalrightsactivist #veganuk #animalactivism #veganism #veganfoodshare
John Waters | Legendary Film Maker
https://youtu.be/XttAjMmiPzE
Stefano Rinaldo | Vegan Diets and Nutrition | Vegan & Animal Rights #150 HR
https://youtu.be/821Djz7sSKY
John Oberg | How Easy is Going Vegan? | Animal Rights Activist #142 HR
https://youtu.be/rKNXq5myR7E
Dr. John McDougall | The Truth About Vegans | Plant-Based Living | #83 HR
https://youtu.be/MsemGMVyY5M
Dr. Neal Barnard MD | Reversing Diabetes | Eating Healthy | #91 HR
https://youtu.be/vmT_EhGOdiE
https://linktr.ee/ChrisJeffries
The Homeless Romantic Podcast
https://chris-jeffries.com
DONATE TO US!
https://www.patreon.com/thehomelessromantic