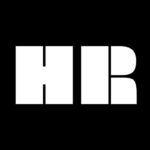 My friend John Oberg stops by to discuss his journey as an animal rights activist and a prominent voice in the Vegan community. He explains the reasons to explore the Vegan lifestyle from reducing animal cruelty, improving health and also saving the environment. We also discuss the ease of going vegan and the misconceptions about plant-based diets. This is an amazing interview with an inspiring human being!
Socials:
https://twitter.com/JohnOberg
https://www.instagram.com/JohnOberg/
https://www.facebook.com/JohnObergOfficial
https://www.youtube.com/user/JohnOberg
John Oberg is an animal advocate, influencer, and social media professional, dedicated to making the world a kinder place for animals by utilizing the power of social media. Through his strategic use of these platforms, content posted to pages he has managed has been seen over 1 billion times.
Originally from Detroit, Michigan, John now lives in Richmond, Virginia, and regularly works with groups and individuals from around the globe. In his free time, he likes powerlifting, playing soccer, and traveling.
John Waters | Legendary Filmmaker

Eric Draitser | The Truth About the Ukraine War | #132 HR Podcast

Prof. Raymond Craib | The Truth About Anarcho-Capitalism | #130 HR Podcast

Vijay Prashad | Author & Historian | US Imperialism | #66 Homeless Romantic Podcast

Mick Wallace | The Future Of Europe | Member of the European Parliament #138 HR

https://linktr.ee/ChrisJeffries
The Homeless Romantic Podcast

https://www.patreon.com/thehomelessromantic