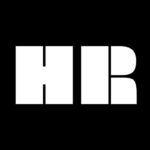 My friend Professor Xu Jianping stops by to discuss mitochondria and the difference in the genetic of plant and animals versus fungi. We learn about parental inheritance of mitochondria and the mutations that occur during procreation. We also learn about the presence of junk genes which are passed on to the next generation of humans but are not beneficial to the host. This is a fascinating conversation with a brilliant human being!
https://scholar.google.ca/citations?user=LkJjCZAAAAAJ&hl=en
Xu Jianping is a renowned scientist and an expert in ecology and evolutionary genetics of fungi. His research work aims to explore the evolution of fungi, patterns, and mechanisms responsible for observed evolution. He uses various tools, including microbiological, molecular, ecological, and quantitative genetic tools, to study fungal populations in the environment, human hosts, clinics, and the laboratory to address a variety of issues.
His research includes various topics, such as population genetics of fungi, including wild mushrooms, human and animal fungal pathogens. Additionally, he studies fungal mitochondrial DNA variation and inheritance and the development of biomarkers for efficient identification of human fungal pathogens. Furthermore, he conducts genetic analyses of quantitative traits in human fungal pathogens.
He has authored and edited several books and chapters in books. He has published extensively in peer-reviewed journals. Some of the notable contributions include his works on Molecular Techniques in Food Biology, Microbial Enzyme Technology in Food Applications, and Evolution of Virulence in Eukaryotic Microbes.
His expertise in the field of ecology and evolutionary genetics of fungi has earned him a reputation as a leading authority in this field. He has received a number of awards and recognitions, including the 2004 Genetics Society of Canada Young Investigator Award and the 2023 Science Research Chair at McMaster University.
He completed his undergraduate studies at Jiangxi Agricultural University in China and received his Ph.D. in Botany at the University of Toronto. He then worked as a postdoctoral fellow at Duke University, before joining the faculty at McMaster University in Hamilton, Ontario, Canada. Currently, he serves as a Professor in the Department of Biology at McMaster University of Toronto.
Xu Jianping is a respected and accomplished scientist who has made significant contributions to the field of ecology and evolutionary genetics of fungi. His research work has enhanced our understanding of the evolution of fungi, and his work will continue to shape the future of this field.
Dr. Neal Barnard MD | Reversing Diabetes | Eating Healthy | #91 HR

John Waters | Legendary Filmmaker

Shane Sterling | This Man is Over 50 and RAW VEGAN! | Raw Vegan Rising | #100 HR @RawVeganRising

Dr. John McDougall | The Truth About Vegans | Plant-Based Living | #83 HR

Eric Draitser | The Truth About the Ukraine War | #132 HR Podcast

Prof. Raymond Craib | The Truth About Anarcho-Capitalism | #130 HR Podcast

Vijay Prashad | Author & Historian | US Imperialism | #66 Homeless Romantic Podcast

Mick Wallace | The Future Of Europe | Member of the European Parliament #138 HR

https://linktr.ee/ChrisJeffries
The Homeless Romantic Podcast

https://www.patreon.com/thehomelessromantic