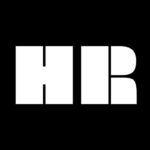 Professor Deana Rohlinger discusses in this video how our media shapes humanity and its impact on various aspects of society. She explores the positive and negative effects of new media technologies, how they have affected education and religion, and the issues surrounding privacy and surveillance. Rohlinger also examines the role of technology in documenting and challenging law enforcement, the changing nature of work with the rise of digital media, and the influence of social media on politics. Lastly, she delves into how media shapes our perception of others, particularly in the context of the abortion debate, and the strategies used by different interest groups to sway public opinion.
NEW MEDIA AND SOCIETY
https://nyupress.org/9781479897872/new-media-and-society/
Deana A. Rohlinger is a distinguished Professor of Sociology at Florida State University, renowned for her expertise in the fields of mass media, political participation, and American politics. With a passion for understanding the intricate relationship between media, social movements, and political dynamics, she has made significant contributions to the academic community through her research, publications, and public engagement.
Dr. Rohlinger obtained her Doctor of Philosophy degree in Sociology from the University of California, Irvine in 2004. Prior to that, she completed her Master of Arts degree in Social Science at the same institution in 2001. She holds another Master of Arts degree in Interdisciplinary Studies (Sociology and Communication Studies) from California State University, San Bernardino, which she earned in 1999. In 1995, she completed her Bachelor of Arts degree in Communication (Mass Communication Studies) at the University of Arizona.
Throughout her illustrious career, Dr. Rohlinger has authored numerous influential research articles that have expanded our understanding of the role of mass media in shaping political behavior and social movements in the United States. One of her notable accomplishments is the publication of her book titled "Abortion Politics, Mass Media, and Social Movements in America," which was published by Cambridge University Press in 2015. This groundbreaking work delves into the complex interplay between abortion politics, media coverage, and social movements, offering valuable insights into this contentious issue.
In addition to her academic pursuits, Dr. Rohlinger is a sought-after media commentator and has made appearances on various radio and television programs. Her ability to communicate complex sociological concepts in an accessible manner has earned her recognition as a trusted expert in her field. Furthermore, she has contributed thought-provoking commentary to esteemed publications such as U.S. News & World Report, Fortune, and The American Prospect.
https://www.deanarohlinger.com/
#sociology #psychology #sociologia #history #sociologydepartment #philosophy #sociologymajor #sociologystudent #stolenmemes #tomandjerry #managermemes #sociologist #chickenmemes #mememedia
John Waters | Legendary Film Maker

A Conversation with Cory Doctorow | Author, Journalist & Activist #155 HR

Gautam Kamath | ChatGPT and Machine Learning | #110 HR Podcast

Bill Ayers | Anarchism & Socialism | Weathermen Underground | #98 HR

Rex Weyler | The Contracting of Humanity | Co-Founder of Greenpeace #152 HR

https://linktr.ee/ChrisJeffries
The Homeless Romantic Podcast

DONATE TO US!
https://www.patreon.com/thehomelessromantic