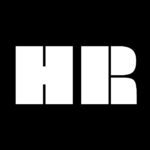 My friend Jerry Davis is an esteemed academic and thought leader in the fields of business administration and sociology. He serves as the Associate Dean for Business + Impact and holds the Gilbert and Ruth Whitaker Professorship of Business Administration at the University of Michigan Ross School of Business. Additionally, he is a Professor of Sociology in the University of Michigan Department of Sociology.
Taming Corporate Power in the 21st Century
https://www.cambridge.org/core/books/taming-corporate-power-in-the-21st-century/6C0F884F7F99A3B3D168E8F52E230991
With a focus on corporate governance and the societal implications of finance, Davis has made significant contributions to understanding the role of corporations in today's world. His research delves into diverse topics such as director selection, ownership and control of US firms, mutual fund voting behavior, the influence of social movements on corporate actions, and the evolution of corporate social responsibility in response to changing multinational corporation dynamics.
One of Davis' notable works is his book titled "Taming Corporate Power in the 21st Century," published by Cambridge University Press in June 2022. In this groundbreaking publication, Davis challenges the prevailing understanding of corporate dominance, particularly in the context of Big Tech companies. He argues that the conventional diagnosis and remedies based on an outdated understanding of the economy are insufficient.
Davis highlights the transformative impact of information and communication technologies on the fundamental structures of capital markets, labor markets, supply chains, and distribution channels. By exposing the detachment of traditional economic categories from the realities of the modern economy, he calls for a fresh diagnosis and a new set of tools to effectively manage and regulate corporate power.
Through his book, Davis aims to contribute to the ongoing discourse on the regulation of corporations and stimulate innovative thinking regarding the economic forces shaping our world. His work invites readers to reconsider their perspectives on corporate power and offers insights into taming its influence in the 21st century.
Dr. Neal Barnard MD | Reversing Diabetes | Eating Healthy | #91 HR

John Waters | Legendary Filmmaker

Shane Sterling | This Man is Over 50 and RAW VEGAN! | Raw Vegan Rising | #100 HR @RawVeganRising

Dr. John McDougall | The Truth About Vegans | Plant-Based Living | #83 HR

Eric Draitser | The Truth About the Ukraine War | #132 HR Podcast

Prof. Raymond Craib | The Truth About Anarcho-Capitalism | #130 HR Podcast

Vijay Prashad | Author & Historian | US Imperialism | #66 Homeless Romantic Podcast

Mick Wallace | The Future Of Europe | Member of the European Parliament #138 HR

https://linktr.ee/ChrisJeffries
The Homeless Romantic Podcast

DONATE TO US!
https://www.patreon.com/thehomelessromantic