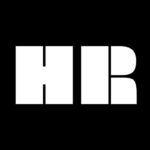 My friend Rex Weyler is an environmental activist, journalist, and author. He is best known as one of the co-founders of Greenpeace, a global environmental organization. Weyler was actively involved in the early years of Greenpeace and played a significant role in shaping its campaigns and strategies.
Greenpeace Paperback – International Edition, September 3, 2004
https://amzn.to/45H7cat
The Jesus Sayings: The Quest for His Authentic Message
https://amzn.to/45HVInb
Born on August 10, 1947, in Denver, Colorado, Weyler grew up in Canada and became involved in activism during the 1960s. He joined a group called the Don't Make a Wave Committee, which was formed to oppose nuclear weapons testing in Alaska. This group later evolved into Greenpeace.
https://twitter.com/rex_weyler?lang=en
As a member of Greenpeace, Weyler participated in numerous campaigns and actions to raise awareness about environmental issues. He was part of the iconic anti-whaling campaign in the 1970s, which aimed to stop the hunting of whales and protect marine life. Weyler also played a role in highlighting other environmental concerns such as pollution, deforestation, and climate change.
Blood of the Land
https://www.abebooks.com/9780896961340/Blood-Land-Weyler-Rex-0896961346/plp
After leaving Greenpeace in the late 1970s, Weyler continued his activism and focused on writing and journalism. He has written several books on environmental topics, including "Greenpeace: The Inside Story" and "Blood of the Land: The Government and Corporate War Against First Nations." Weyler remains an influential figure in the environmental movement, advocating for sustainability and social justice.
https://www.greenpeace.org/international/author/rex-weyler/
Dan Piraro | Art, Psychedelics & Mexico | Artist & Cartoonist | #102 HR

John Waters | Legendary Filmmaker

Shane Sterling | This Man is Over 50 and RAW VEGAN! | Raw Vegan Rising | #100 HR

Dr. John McDougall | The Truth About Vegans | Plant-Based Living | #83 HR

Prof. Raymond Craib | The Truth About Anarcho-Capitalism | #130 HR Podcast

Vijay Prashad | Author & Historian | US Imperialism | #66 Homeless Romantic Podcast

Mick Wallace | The Future Of Europe | Member of the European Parliament #138 HR

https://linktr.ee/ChrisJeffries
The Homeless Romantic Podcast

DONATE TO US!
https://www.patreon.com/thehomelessromantic