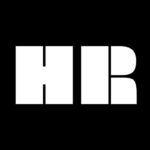 My friend Scott Urquhart stops by to discuss the latest from the front lines in the Ukraine war against Russia. Scott is volunteering by rescuing animals and pets from the war torn part of Ukraine. Uanimals is one of the biggest group saving animals at the moment, and is a very dangerous job, and sadly not all the animals get rescued. We chat about the artillery and drones that are being deployed by Russia as well as the heart and soul of the Ukrainian resistance. This is a great conversation with an amazing human being.
According to German newspaper Welt am Sonntag, Germany's Federal Criminal Police Office (BKA) has received 337 tipoffs about potential war crimes in Ukraine over the past 14 months, involving Russian soldiers during the ongoing conflict.
The information was provided by the German Interior Ministry in response to a parliamentary question. The BKA has reportedly interviewed approximately 90 eyewitnesses about alleged atrocities committed by Russian soldiers during the war in Ukraine, with two-thirds of those questioned being refugees from Ukraine who have since fled to Germany. Berlin provides forensics support to Kyiv, with the BKA providing forensics assistance to Ukrainian investigators investigating war crimes. In February 2022, Germany's Federal Public Prosecutor General Peter Frank initiated investigations within weeks of Russia's invasion of Ukraine, and since then, other countries have opened their own investigations.
The International Criminal Court in the Hague last month issued an arrest warrant for Russian President Vladimir Putin over alleged war crimes. The pro-Russian Wagner group claims to have made new gains in the city of Bakhmut, but Ukraine's forces are reportedly still holding on in the frontline Donetsk city. According to the Russian defence ministry, Wagner captured two districts in the centre and northwest of Bakhmut, a city where Kyiv has been stationed for months in a bid to force Russia to concede heavy losses.
Ukraine's eastern military command spokesperson, Serhiy Cherevatyi, said that Ukrainian soldiers are fighting fiercely to grind down the enemy's combat capability and break its morale.
Meanwhile, the Russian defence ministry stated that its paratrooper units were supporting two previously claimed advances on Saturday by holding back Ukrainian forces on the flanks.
Support Scott Urquhart https://fundly.com/mycologicill
Check out his Writings on Substack
https://mycologicill.substack.com/
John Waters | Legendary Filmmaker
Dr. Michael W. Fox | Veterinarian & Author | #54 HR
Dr. Jerry Vlasak | Animal Liberation Front | #50 HR
Ronnie Lee | Animal Rights Activist | A.L.F. | #59 HR
Guy McPherson Ph.D. | The End Of The World | Evolutionary Biologist | #81 HR
Chris Hudalla Ph.D. | The Health Benefits of Cannabis | Cannabis & Chemistry | #80 HR
Dr. Alan Goldhamer | Water-Fasting & Vegan Diets | TrueNorth Health Center | #75 HR
Prof. Brian Toon | How to Survive Nuclear War | Prof. of Atmospheric and Oceanic Sciences | #71 HR
https://linktr.ee/ChrisJeffries
The Homeless Romantic Podcast
https://www.patreon.com/thehomelessromantic