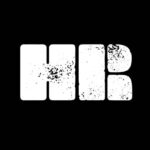 My friend Dave Cannon, a fish biologist, recounting his experiences and sharing his views on various environmental issues. As a child, his interest in nature was sparked by fishing and catching snakes, which later led him to a career in fish biology.
He has worked in various capacities, including in Idaho dealing with endangered salmon and steelhead, and facing abuse from ranchers and miners. In this section, he discusses the challenges that biologists face in protecting natural habitats and preserving threatened species. Later in the section, Cannon talks about his efforts to create a movie about ADD and its causes.
He notes that he believes ADD is a dysfunction that needs rehabilitation, and that the structures of the human mind remain unchanged, leading to the same evils being recreated. He also discusses Hollywood's desire for a one sentence logline to pitch the movie and mentions that his movie may follow a non-traditional, scattered format like a Robert Altman film. In this part of the transcript excerpt, the speaker also discusses his vision to make a full-length feature film about a scientist known as the Donkey, a biologist who is passionate about making a difference by reaching the masses in a unique way.
Cannon is facing challenges in finding the right people who are passionate about the environment and mental illness, and who can help him create a compelling story about psychology and sustainability. Throughout this section, Cannon touches on various environmental issues, including loss of biodiversity, bycatch fishing, and climate change. He also discusses the interconnected nature of these crises and the urgent need for action. Additionally, he talks about the term "soul nostalgia," a type of environmental grief loss experienced by those who have lost their home or their immediate or environmental surroundings
Key Moments
00:00:00 Intro
00:05:00 fish biologist in the Pacific Northwest
00:10:00 publishing environment has changed
00:15:00 Eckhart Tolle
00:20:00 full-length feature film
00:25:00 meta crisis
00:35:00 modern society
00:40:00 human impact on the environment
00:45:00 pets and the value of companionship
00:50:00 living life to the fullest and finding meaning and purpose in what we do
Jordi Casamitjana | Being an Ethical Vegan | Zoologist & Vegan | #82 HR

Prof. Andrew Knight | Can Dogs and Cats Be VEGAN?! | Animal Welfare | #87 HR

Dr. John McDougall | The Truth About Vegans | Plant-Based Living | #83 HR

John Waters | Legendary Film Maker

Dr. Neal Barnard MD | Reversing Diabetes | Eating Healthy | #91 HR

How Easy is Going Vegan? | John Oberg | Animal Rights Activist #142 HR

Bill Ayers | Anarchism & Socialism | Weathermen Underground | #98 HR

Dr. Melanie Joy | What Is Carnism? | Social Psychologist | #93 HR

#biology #science #neet #chemistry #nature #physics #microbiology #biologia #biotechnology #medicine #medical #research #education #biochemistry #aiims #bio #scientist #doctor #biologystudent #cellbiology #zoology #laboratory #mbbs #molecularbiology #lab #biologymemes #wildlife #biotech #medico #medicalstudent
https://linktr.ee/ChrisJeffries
The Homeless Romantic Podcast

DONATE TO US!
https://patreon.com/thehomelessromantic
MUSIC INTRO by @JustinLepard
Justin Lepard Psychedelic Cello