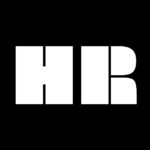 My Friend Sage Francis discusses his experiences touring in Germany and the unique dynamics he encountered with the German audience. He initially felt that the crowd was disengaged and unresponsive, but after his performance, he realized they were just being respectful and showed their appreciation individually. He also mentions that Germany has a strong hip-hop culture and love for graffiti. However, he found it increasingly difficult to promote his shows and engage with fans on social media in Germany due to a lack of social media engagement and the use of different platforms.
Despite these challenges, he still has a love for Germany and would like to return in the future. He also briefly mentions some other countries he has toured in and highlights the beauty of Iceland's landscape. Sage Francis also touches on his collaborations with different artists, highlighting his favorite collaboration with Yann Tiersen on the song "The Best of Times."
He expresses his preference for working in an insular and solitary manner and the abundance of beats he currently has waiting for him. Despite having multiple projects on the back burner, he hints at the possibility of releasing new music in the near future. Additionally, Sage reflects on the responsibilities of fatherhood and how it initially seemed like a daunting challenge, but is grateful for the experience. He also discusses how he and other artists challenged the ego-driven nature of hip-hop by introducing vulnerability and different topics into their music.
Sage Francis also talks about using his music as a platform to address and raise awareness about political issues, such as his songs "Makeshift Patriot" and "Ubuntu." He emphasizes the importance of speaking up through art and shedding light on injustices.
Lastly, Sage Francis discusses upcoming projects and collaborations, including the Strange Famous Fest he organized in Denver, the upcoming album "A Line in the Sky" by Meter Maids, an album by trademark and mopes called "Ham and Eggers," and his own upcoming album which he is determined to finish. He also mentions the challenges of the streaming era and the difficulties in selling physical products, but appreciates the support of those who still purchase physical copies. Sage concludes by giving shoutouts and expressing his excitement about traveling overseas again after the pandemic.
SAGE IS CURRENTLY ON TOUR!
Tweets by SageFrancis
https://www.instagram.com/sagefrancissfr/?hl=en
https://sagefrancis.bandcamp.com/album/sick-to-d-eat-h
John Waters | Legendary Film Maker

Vijay Prashad | Author & Historian | US Imperialism | #66 Homeless Romantic Podcast

Survival of the Richest | A Conversation with Douglas Rushkoff | #158 HR

Bill Ayers | Anarchism & Socialism | Weathermen Underground | #98 HR

A Conversation with Cory Doctorow | Author, Journalist & Activist #155 HR

https://linktr.ee/ChrisJeffries
The Homeless Romantic Podcast

DONATE TO US!
https://patreon.com/thehomelessromantic