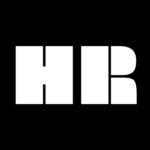 My friend Christine Sypnowich stops by to discuss the misconceptions of Marxism. We discuss the broken state of capitalism and the predictions of its breakdown according to Karl Marx. We also discuss the philosophy of law, human flourishing, and the idea of egalitarianism. This is a great conversation with a wonderful human being.
Equality Renewed: Justice, Flourishing and the Egalitarian Ideal
https://amzn.to/3KmRZDc
The Egalitarian Conscience: Essays in Honour of G. A. Cohen
https://amzn.to/3kfn016
The Concept of Socialist Law
https://amzn.to/41ea6Bh
Christine Sypnowich Professor of Philosophy and Queen's National Scholar, based in Kingston, Ontario, who is known for her exceptional research in various areas of philosophy, including equality, human flourishing, procedural justice, socialism, and cultural heritage. She has earned her place as the Head of the Philosophy Department at Queen's University, where she is also cross-appointed to the Faculty of Law.
With a long and distinguished career, this accomplished scholar has published six books and over 60 articles, many of which have been cited extensively. She has delivered invited talks across the globe, including in Jerusalem, Sydney, Havana, Chicago, Oxford, San Diego, and Prague, and been recognized with numerous prestigious awards and fellowships.
Before joining the faculty at Queen's University, she held positions at several top universities, including York University (Toronto), Leiden University, Leeds University, and the University of Oxford. Her contributions to the field of philosophy have been recognized with Visiting Fellowships at the Australian National University, Corpus Christi College, Oxford, and, in the Spring of 2022, All Souls College, Oxford.
Beyond her academic pursuits, she enjoys mentoring graduate students and is involved in a research group known as 'The Justice League'. She has received the Queen's 'Excellence in Supervision' award in recognition of her dedication to teaching and mentoring.
To learn more about this outstanding scholar and her contributions to philosophy, visit her Biography and Scholarship pages on her website.
John Waters | Legendary Filmmaker | #35 Homeless Romantic Podcast

Dr. Gerald Horne | Professor of History | #64 Homeless Romantic Podcast

Vijay Prashad | Author & Historian | US Imperialism | #66 Homeless Romantic Podcast

Guy McPherson Ph.D. | The End Of The World | Evolutionary Biologist | #81 HR

Josh Robert Thompson | The Voice Of Geoff Peterson | Comedian | #90 HR

https://linktr.ee/ChrisJeffries
The Homeless Romantic Podcast