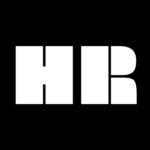 My friend David Cay Johnston stops by to discuss his journey in economics, taxes and journalism. We talk about the various and endless list of crimes committed by Donald Trump and uncover the trend of wealthy people defrauding tax-payers. Trump has ties with known cocaine traffickers which no one knew when he ran for president.
We discuss the long family history of Trump, from pimps to the KKK, and his father Fred Trump, who defrauded tax payers when he was supposed to be building affordable housing for military veterans.
We also touch on the state of journalism and how some journalists have fallen to the wayside of credibility and integrity like the unfortunate story of Gary Webb, who wrote an expose about the CIA trafficking cocaine in the 1980's. This is a stimulating and interesting conversation with a brilliant human being!
Check Out David Cay Johnston's Books
The Making of Donald Trump
https://www.amazon.de/-/en/David-Cay-Johnston/dp/1612196322
It's Even Worse Than You Think: What the Trump Administration Is Doing to America
https://www.amazon.com/Even-Worse-Than-Think-Administration/dp/1501174169
The Big Cheat: How Donald Trump Fleeced America and Enriched Himself and His Family
https://www.amazon.de/-/en/David-Cay-Johnston/dp/1982178035
Pulitzer Prize­–winning reporter and dean of Trumpologists David Cay Johnston reveals years of eye-popping financial misdeeds by Donald Trump and his family.
While the world watched Donald Trump's presidency in horror or delight, few noticed that his lifelong grifting quietly continued. Less than forty minutes after taking the oath of office, Trump began turning the White House into a money machine for himself, his family, and his courtiers.More than $1.7 billion flowed into Donald Trump's bank accounts during his four years as president. Foreign governments rented out whole floors of his hotel five blocks from the White House while lobbyists conducted business in the hotel's restaurants.
Payday lenders and other trade groups moved their annual conventions to Trump golf resorts. And individual favor seekers joined his private Mar-a-Lago club with its $200,000 admission fee in hopes of getting a few minutes with the President.
Despite earning more than $1 million every day he was in office, Trump left the White House as he arrived — hard up for cash. More than $400 million in debt comes due by 2024, and Trump still lacks the resources to pay it back."Few people are as well positioned to write an exposé of the former president as Johnston" (The Washington Post), and The Big Cheat offers a guided tour of how money flowed in and out of Trump's hundreds of enterprises, showing in simple terms how a corrupt president used our government for his benefit, even putting national security at risk.
Johnston details the four most recent years of the corruption that has defined the Trump family since 1885 and reveals the costs of Trump's extravagant lifestyle for American taxpayers.
David Cay Boyle Johnston is an American investigative journalist, author, and specialist in economics and tax issues, born on December 24, 1948. He won the Pulitzer Prize for Beat Reporting in 2001 for his work at The New York Times, where he was a tax reporter from February 1995 to April 2008. He has also written for The Nation, Al Jazeera English, and America. Johnston covered "student radicals, black politics and development" at the San Jose Mercury News from 1968 to 1973.
In addition to his career in journalism, he is a Distinguished Visiting Lecturer at the College of Law and the Whitman School of Management at Syracuse University.
He was also a columnist for Reuters from July 2011 until September 2012. Johnston has been critical of news coverage of the 2008 $700 billion bailout of Wall Street and has been praised for his writing, even though he has no degree in economics.
He has won numerous awards, including the 2001 Pulitzer Prize and was a finalist in 2003 and 2000. Johnston is the board president of Investigative Reporters and Editors.
John Waters | Legendary Filmmaker

Eric Draitser | The Truth About the Ukraine War | #132 HR Podcast

Prof. Raymond Craib | The Truth About Anarcho-Capitalism | #130 HR Podcast

Vijay Prashad | Author & Historian | US Imperialism | #66 Homeless Romantic Podcast

Prof. Brian Toon | How to Survive Nuclear War | Prof. of Atmospheric and Oceanic Sciences | #71 HR

https://linktr.ee/ChrisJeffries
The Homeless Romantic Podcast

https://www.patreon.com/thehomelessromantic