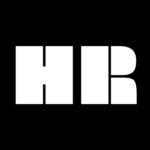 My friend Dr. Erin Baker is a Professor of Industrial Engineering and Operations Research at the University of Massachusetts, Amherst. Her research interests revolve around technological change, climate change, and energy and the environment
She has published several articles in reputable journals, covering topics such as seasonality and trade in hydro-heavy electricity markets, regional power planning for climate goals, equitable energy transitions, and the intersection of policy and technology in a just energy transition. She has also contributed to discussions on curriculum challenges related to racial justice and the equity implications of net-zero energy systems.
Dr. Baker's research has included analyzing the sustainability of decarbonizing the grid, understanding Africa's energy transition through regional scenario analysis, and exploring the impacts of wind energy deployment on hydropower operation and migratory fish. She has also been involved in uncertainty analysis of the future cost of wind energy and expert elicitation surveys predicting declines in wind energy costs.
Her work extends to the field of cleantech startups and their outcomes, specifically in relation to patents and business success. She has examined the funding and innovation of startups supported by the Advanced Research Projects Agency-Energy (ARPA-E).
Dr. Neal Barnard MD | Reversing Diabetes | Eating Healthy | #91 HR

John Waters | Legendary Filmmaker

Shane Sterling | This Man is Over 50 and RAW VEGAN! | Raw Vegan Rising | #100 HR @RawVeganRising

Dr. John McDougall | The Truth About Vegans | Plant-Based Living | #83 HR

Eric Draitser | The Truth About the Ukraine War | #132 HR Podcast

Prof. Raymond Craib | The Truth About Anarcho-Capitalism | #130 HR Podcast

Vijay Prashad | Author & Historian | US Imperialism | #66 Homeless Romantic Podcast

Mick Wallace | The Future Of Europe | Member of the European Parliament #138 HR

https://linktr.ee/ChrisJeffries
The Homeless Romantic Podcast
https://chris-jeffries.com/
DONATE TO US!
https://www.patreon.com/thehomelessromantic