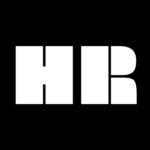 My friend Mick Wallace stops by to discuss his incredible life and time in European politics. We discuss the issues facing Europe and their relationship to bigger powers such as the US and China. We touch on the imperialist colonialist past of the United States. We also talk about Irish politics and how that plays into the bigger picture of European politics. Mick tells us stories of hitch-hiking through South America and working in factories in New York making Christmas decorations. He also tells us his journey from construction worker to an incredibly successful property owner and the subsequent stock market in 2008 which nearly cleaned him out. Mick is an inspirational voice in global politics and the anti-war movement. This is an incredible conversation with an amazing human being!
Instagram
https://www.instagram.com/mickwallacemep/?hl=en
Facebook
https://www.facebook.com/wallacemick/
Twitter
https://twitter.com/wallacemick?s=20
Mick Wallace is an Irish politician, developer, and former football player who has had a colorful and eventful life. He is known for his outspoken views on a variety of political issues, as well as his controversial business dealings.
He has consistently spoken out against the military interventions and aggressive foreign policies that he believes are aimed at dominating and exploiting other nations.Wallace believes that imperialism and colonialism perpetuate a system of economic and political inequality that serves the interests of a small elite at the expense of ordinary people.
He has called for greater solidarity among nations and for the dismantling of structures that perpetuate these inequalities.Despite facing criticism and opposition for his views, Wallace remains steadfast in his commitment to social justice and human rights.
He sees the struggle against imperialism and colonialism as a global effort that requires the collective action of all people who seek a more just and equitable world.
Wallace is a man of strong convictions, and he is not afraid to speak his mind. He has been a vocal critic of the EU's approach to China and Russia, arguing for greater cooperation and respect for sovereignty.
Despite facing criticism for his views on China's treatment of Uighur Muslims, he remains steadfast in his belief that the country is making progress towards eliminating poverty.
In addition to his political career, Wallace has also had a successful career in business. He has developed a number of properties in Ireland and Italy, and despite facing financial difficulties in the past, he has never given up on his dreams.
Outside of politics and business, Wallace is an avid football fan, and he played for several teams in his youth. He is also a proud father and grandfather, and he enjoys spending time with his family whenever he can.
John Waters | Legendary Filmmaker

Eric Draitser | The Truth About the Ukraine War | #132 HR Podcast

Prof. Raymond Craib | The Truth About Anarcho-Capitalism | #130 HR Podcast

Vijay Prashad | Author & Historian | US Imperialism | #66 Homeless Romantic Podcast

Prof. Brian Toon | How to Survive Nuclear War | Prof. of Atmospheric and Oceanic Sciences | #71 HR

https://linktr.ee/ChrisJeffries
The Homeless Romantic Podcast

https://www.patreon.com/thehomelessromantic