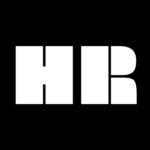 My friend Stanley Rosen is a Professor of Political Science and International Relations at the Dornsife College of Letters, Arts and Sciences at the University of Southern California (USC). He also holds a courtesy appointment to the Annenberg School for Communication & Journalism. With expertise in Chinese politics and society, Professor Rosen has a deep understanding of Chinese film and is considered a specialist on politics in the People's Republic of China.
Professor Rosen has a Ph.D. in Political Science from the University of California, Los Angeles (UCLA), completed in August 1979. He also holds an M.A. in International Relations from UCLA, earned in June 1966, and a B.A. in English/Pre-Med from the University of North Carolina at Chapel Hill, obtained in June 1965.
His academic career spans several decades, during which he has written numerous articles and edited or authored eight books on topics such as the Cultural Revolution, the Chinese legal system, public opinion, youth, gender, human rights, Sino-American relations, and film and media. Some of his notable works include "Chinese Politics: State, Society and the Market" (co-edited with Peter Hays Gries) and "Art, Politics and Commerce in Chinese Cinema" (co-edited with Ying Zhu). He is currently co-editing a book on China's Soft Power.
In addition to his scholarly contributions, Professor Rosen has engaged in various research projects and has received funding for his work. He has been involved in educational initiatives, such as the UCLA/USC Joint East Asian Studies Center and the USC/UCLA Joint East Asian Language and Area Studies Center, which have received substantial grants. He has also received research grants from the Taiwan Ministry of Culture for a documentary film project.
Professor Rosen's research interests encompass Chinese politics, Chinese society, and Chinese film. He has conducted extensive fieldwork in China, including approximately 65 trips to mainland China over the past 37 years. He has also served as an editor or co-editor of Chinese Education and Society since 1983.
Beyond academia, Professor Rosen has contributed to the field through consultations for organizations like the World Bank, the Ford Foundation, the United States Information Agency, the Los Angeles Public Defenders Office, and various private corporations, law firms, and U.S. government agencies.
His accomplishments and expertise have been recognized with honors and awards, including the USC or School/Dept Award for Teaching and the Political Science Award for Outstanding Classroom Teaching and Dedication to Students.
Professor Rosen has shared his knowledge and insights through podcasts and videos, covering topics such as the Beijing Olympics, Chinese youth, China's soft power efforts, and the influence of China in American films and TV shows.
Dr. Neal Barnard MD | Reversing Diabetes | Eating Healthy | #91 HR
John Waters | Legendary Filmmaker
Shane Sterling | This Man is Over 50 and RAW VEGAN! | Raw Vegan Rising | #100 HR @RawVeganRising
Dr. John McDougall | The Truth About Vegans | Plant-Based Living | #83 HR
Eric Draitser | The Truth About the Ukraine War | #132 HR Podcast
Prof. Raymond Craib | The Truth About Anarcho-Capitalism | #130 HR Podcast
Vijay Prashad | Author & Historian | US Imperialism | #66 Homeless Romantic Podcast
Mick Wallace | The Future Of Europe | Member of the European Parliament #138 HR
https://linktr.ee/ChrisJeffries
The Homeless Romantic Podcast
https://www.patreon.com/thehomelessromantic