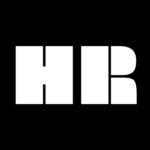 My friend Douglas Rushkoff stops by to discuss billionaires, psychedelics and technology. We discuss his most recent book which he tells the true story of being asked by billionaires how to survive Armageddon. We also talk about the abstract value money has in the modern world. We also take the time to gripe about tech bros, the environment and Libertarianism. This is a hilarious and enlightening conversation with a brilliant human being!
CHECK OUT DOUGLAS RUSHKOFF'S PODCAST
TEAM HUMAN
https://www.teamhuman.fm/shows
ALSO CHECK OUT THE NEW BOOK "SURVIVAL OF THE RICHEST"
https://www.amazon.com/Survival-Richest-escape-fantasies-billionaires-ebook/dp/B09V3C935M
Douglas Rushkoff is an American media theorist, writer, lecturer, and documentarian known for his work in the field of cyberculture and his advocacy for open-source solutions to social problems. He has coined terms and concepts such as "viral media," "digital native," and "social currency."
Rushkoff has written numerous books on media, technology, and culture and has been a columnist for various publications including The New York Times Syndicate, The Guardian, and Discover.Rushkoff is currently a professor of Media Theory and Digital Economics at the City University of New York, Queens College.
He has previously taught at The New School University and New York University's Tisch School of the Arts. He is recognized as one of the influential thinkers in the world and has received awards such as the Marshall McLuhan Award and the Neil Postman Award for Career Achievement in Public Intellectual Activity.
Throughout his career, Rushkoff has explored various themes, including technology and cyberculture. Initially, he held a techno-utopian view of new media, emphasizing its potential to empower individuals and promote democracy.
However, his perspective has become more nuanced over time, and he now critiques the impact of media on society. He examines the role of media in shaping religion, culture, politics, and money.
Rushkoff has also been skeptical of social media, raising concerns about privacy and data usage.
He has advocated for media literacy, encouraging people to critically analyze and question the media they consume. In recent years, he has focused on the topic of currency, particularly social currency and the influence of corporatism on society.
In his book "Survival of the Richest: Escape Fantasies of the Tech Billionaires" (2022), Rushkoff explores the mindset of extremely wealthy individuals and their pursuit of profits and technology, highlighting the need for treating people better in the present to avoid future catastrophic consequences.
John Waters | Legendary Film Maker
https://youtu.be/XttAjMmiPzE
A Conversation with Cory Doctorow | Author, Journalist & Activist #155 HR
https://youtu.be/wXn9wy5bHq0
Gautam Kamath | ChatGPT and Machine Learning | #110 HR Podcast
https://youtu.be/ILEXG4kmt_U
Bill Ayers | Anarchism & Socialism | Weathermen Underground | #98 HR
https://youtu.be/EVz7Xa_6eRg
Rex Weyler | The Contracting of Humanity | Co-Founder of Greenpeace #152 HR
https://youtu.be/CNB5wILZGS8
https://linktr.ee/ChrisJeffries
The Homeless Romantic Podcast
https://chris-jeffries.com
DONATE TO US!
https://www.patreon.com/thehomelessromantic